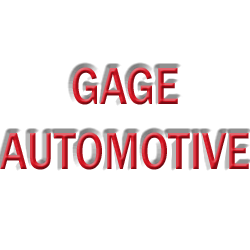 APPOINTMENT
Hours


Mon

7:30AM - 5:30PM

Tue

7:30AM - 5:30PM

Wed

7:30AM - 5:30PM

Thu

7:30AM - 5:30PM

Fri

7:30AM - 5:30PM

Sat

Closed

Sun

Closed

Gage Automotive

1441 Bush St
San Francisco, CA 94109
415-771-1933
Top Rated Mercedes-Benz Auto Repair Services In San Francisco
Gage Automotive: The experts in European import repair services for your Mercedes-Benz including these top Mercedes-Benz makes and models:
Mercedes-Benz GLE 350
Mercedes-Benz GLA 250
Mercedes-Benz C 300
Gage Automotive has a team of well-trained Mercedes-Benz technicians located in San Francisco. We are ready to do a complete diagnostic and get to work. Our staff understands Mercedes-Benz Germany engineering standards and driver expectations for performance.
Mercedes-Benz, the luxury brand of Daimler, offers sporty driving dynamics across a wide range of models, ranging from luxury sedans to high-end sports cars. The German automaker is a leader in design and pushes the boundaries of technology and high performance. Bring your car to Gage Automotive for your required 10K and 20K maintenance and regular oil changes or auto repair. We also offer Mercedes-Benz Sprinter Van services. We only use OEM quality Mercedes-Benz parts to make sure that your auto repairs comply with the manufacture warranty. If you want the quality you would expect from the dealership, with a more personal touch come to Gage Automotive in San Francisco.
The Gage Automotive team are ready and waiting to fix your Mercedes-Benz and get you and your car back on the road. Gage Automotive prides itself on offering affordable, efficient and top-notch European car repair. We are waiting to service all your Mercedes-Benz needs so give us a call or stop by our service center at 1441 Bush St, San Francisco, CA, 94109. Give our friendly staff a call at 415-771-1933 to schedule your appointment today.
TESTIMONIALS
Robin knew the old T-Bird of mine very well and confidently told me the repair on my radiator would be a 2-3 day turn around and estimated my cost at $550-$600 When he called the next day to tell me the system had just been clogged up and the repair was only $350, I was skeptical, especially after reading these other reviews, but the first thing I noticed was my shiny re cored and replaced radiator in the T bird and that it was no longer overheating like it had been when I took it in. It would have been easy to sell me a new radiator, they fixed this one at half the cost and in less than estimated time.
Bryan O.
READ ALL REVIEWS