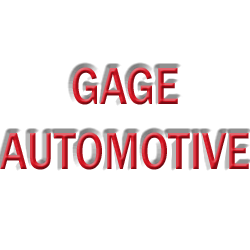 APPOINTMENT
Hours


Mon

7:30AM - 5:30PM

Tue

7:30AM - 5:30PM

Wed

7:30AM - 5:30PM

Thu

7:30AM - 5:30PM

Fri

7:30AM - 5:30PM

Sat

Closed

Sun

Closed

Gage Automotive

1441 Bush St
San Francisco, CA 94109
415-771-1933
Gage Automotive in San Francisco For Heavy Duty Construction and More
When it comes to maintaining heavy-duty trucks, construction, mining or farming equipment, time is money. Gage Automotive in San Francisco is the preferred provider of maintenance and repair services for heavy-duty trucks and equipment. From in-cab climate control to diesel engine repairs, we offer local, regional and cross-country services.
With properly tracked and scheduled planned maintenance, Gage Automotive keeps your heavy duty vehicles on the move. But, if your heavy duty vehicle breaks down, we will get it back up and running fast and affordably with our mobile response team, cost reduction controls, and a large inventory of parts. Call us today at
415-771-1933
!
[HD_SERVICES]
TESTIMONIALS
Robin knew the old T-Bird of mine very well and confidently told me the repair on my radiator would be a 2-3 day turn around and estimated my cost at $550-$600 When he called the next day to tell me the system had just been clogged up and the repair was only $350, I was skeptical, especially after reading these other reviews, but the first thing I noticed was my shiny re cored and replaced radiator in the T bird and that it was no longer overheating like it had been when I took it in. It would have been easy to sell me a new radiator, they fixed this one at half the cost and in less than estimated time.
Bryan O.
READ ALL REVIEWS